Comcast to Launch Netflix on X1 to Millions of Customers Nationwide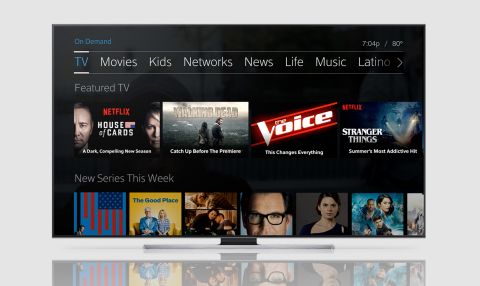 PHILADELPHIA & LOS GATOS, Calif.--(BUSINESS WIRE)--
Comcast and Netflix today announced the Netflix service will launch on millions of X1 devices across the country next week. Integrated throughout the platform, X1 customers with Netflix subscriptions will be able to easily browse and access over the internet the extensive online collection of Netflix TV shows and movies alongside the live, on demand, DVR and web programming included with their Xfinity TV subscription.
This Smart News Release features multimedia. View the full release here: http://www.businesswire.com/news/home/20161104005442/en/
"We are excited to add Netflix to X1 and give our customers access to all the content they love in a way that has never been done before," said Neil Smit, Chief Executive Officer, Comcast Cable. "Netflix has been a terrific partner, and our incredible teams of engineers and designers have come together to create an experience that is not only seamless and intuitive, but also lets viewers search and watch tens of thousands of movies, shows, specials and...
More